I still love love love my Kindle and I think it is the best product of this decade. In the past three years I've read barely any books on paper. Yesterday I started reading a paperback for the first time in 14 months and realized I was getting annoyed because I couldn't read while eating since it required two hands part of the time in order to hold both flaps open (which is not a problem with the Kindle).
Base on my rough calculations from Amazon's page I have bought 362 Kindle books or newspapers since I've had one. Plus you save money as most books are slightly cheaper!
I strongly recommend you go buy one! Here is my original Kindle review too! Batter life on the new ones is just amazing.
April was a great running month! I've been slowly increasing my workouts as I train for a marathon (and just longer runs in general) and I ran 112 miles in April even though I was on vacation from the 19th to 30th.
Stats And Averages
My longest run in April was 16 miles, which is the longest I've ever run. My fastest mile during the month was 6 minutes 7 seconds during a speed workout. So my average speed per mile was 8 minutes 25 seconds.
This is bwb's personal blog so he can share his thoughts with the world, however scary or silly they might be. Plus family and friends can track what I am up too, and where I am in the world.
I am pretty simple. I love Mangos. I love the ocean, although mostly at sunset as I'm a ginger. I love to travel, eat exotic food, read, and use my imagination. I love creating and developing ideas into businesses, understanding how all businesses work, and building cool stuff. I am a globalist and see the entire world as my responsibility and playground. And, I am married to an amazing woman who makes life even more fun :)! And, we are now the proud parents of Calico Jack :).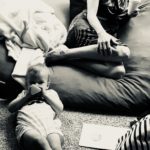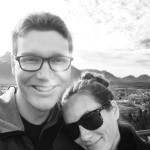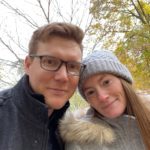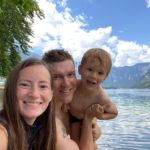 Heroes

Life Advice

Me

My Businesses

My Projects